If you've been looking for how to get revenge on your ex-boyfriend, this article is for you.
But let me share a true-life story.
It was a sunny day, just like every other day. I had set out to visit my partner. It was a surprise visit. She lived in another city quite far from me.
The visit aimed to put our three-year relationship back on track as things were not working out for us as they used to. And I was on a mission to find out why.
I got to her school (she was a college student) that day by 10 AM. I tried calling her, but she didn't take my calls.
Moments later, her number was no longer connecting. I was stranded because I didn't really know anyone in her school and had only visited her once.
I planned to have a heart-to-heart discussion to determine what was wrong and what we could do to fix it.
I walked into her school, not knowing where to go or who to ask for help. I was already considering going back home.
But by sheer luck, or I would say supernaturally, I saw a friend of my ex (whom I would call ken, although not his real name).
Before this time, I have only met the guy once. He recognized me, and we gave each other a warm hug.
I told him I was stranded and I had been trying to reach my Ex but to no avail. He told me he knew where & with who she would be.
He told me she was dating one particular guy I know very well.
I have seen my Ex talking to him on the phone when she's with me, but I didn't suspect anything since she said they were "just friends."
Ken took me close to the guy's house but left because he didn't want anyone to know he was the one that told me or showed me the guy's house.
I got there, knocked on the door, and to my Ex's greatest shock and surprise, it was me.
She couldn't say anything. I walked into the room and shook hands with the guy.
He immediately left the room, and I asked her, "but why?" She replied, "You caused it." That was how I went home.
I didn't know how I got home. And sincerely, I was just lost. The only question I kept asking myself was, "what did I do wrong?"
I was sad and angry, and all I could think of was revenge. But I wanted revenge about me upgrading my life to the level where she would regret her actions.
If you've been thinking of how to get revenge on your ex-boyfriend, then this article is for you.
I would want you to know you are not alone. We all have experienced betrayal in our relationship at some point.
If you are ready to find out how to get revenge on your ex-boyfriend without going to jail, then let's dive in.
7 Ways On How To Get Revenge On Your Ex-Boyfriend Without Going To Jail
1. Be Successful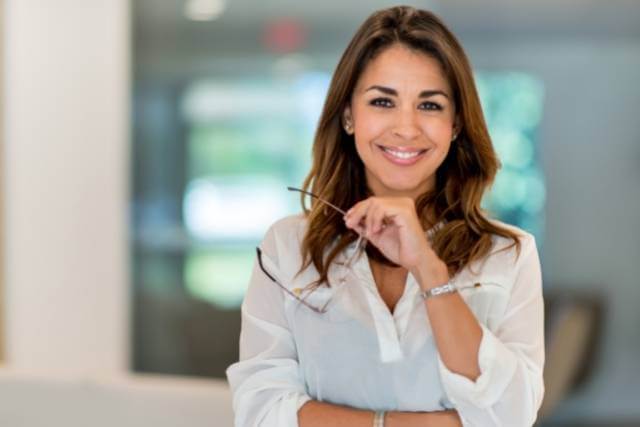 Success is the best revenge you can give an ex.
If your ex-boyfriend meets you at the same level he left you when the relationship ended; nothing would make him regret his decision.
Instead, he would be happy to make the right choice by letting you go.
When he sees how successful you are in life, career, or business, he cannot but wish he was still around.
Everyone wants to associate with a success story, and your ex is not exempted.
But if your life doesn't improve since he left, he would be happy over his choice and use your current state as proof that you weren't adding any value to his life.
If you were broke, work hard to become financially independent, start an online business or pursue a new career, do what you couldn't do when he was around.
The next time you meet him, he will be surprised at your level of success and pedigree.
2. Give It Time
When someone hurts you despite doing your best, give it some time. Karma will serve them revenge in the best way possible.
They say what goes around comes around.
Time also helps you heal from the hurt and make your ex-boyfriend realize he made a mistake letting you go. Let time show him how valuable you are.
3. Obey the No Contact Rule
Most times, your ex would be checking on you to see if you are miserable after the relationship ends.
He can even send friends to check on you to see if you have lost it because of the heartbreak.
If you are friends with him on social media, he can even post pictures of his new girlfriend just to intimidate you.
That's why one way to revenge on him is to cut all communication with him for a while. It's called the no contact rule.
The no contact rule is highly recommended among relationship coaches as an effective way to get over the hurt of a breakup to come out stronger.
The no contact rule makes him wonder what's happening with you and why he can't see or reach you anywhere.
But all of a sudden, a new you emerges that would make him wish he didn't let you go.
4. Date Someone New
This strategy has a caveat: "if you are not ready to start another relationship, then don't do it for revenge because you would get hurt."
But if you are certain you have healed from the emotional hurt from your ex, then you can start dating someone new that would make you happy.
5. Upgrade to You 2.0
There's always an excuse when a guy dumps you and starts a new relationship with someone else you hear words like "I want to stay single, we are not compatible, I can't grow with you, or you are not motivated about life."
That's why you must upgrade yourself to a new version to the extent that those who hurt you would be green with envy.
Learn the skill you never thought you could, upgrade your taste in fashion, and travel for a vacation.
Ensure you work hard to improve your capacity to the best you can.
You have to upgrade to the realm where he can't even come close; that is how to get revenge on your ex-boyfriend.
6. Become Friends after Awhile
After practicing the no contact rule for some time and you are sure you've healed from the emotional hurt due to the breakup.
You can unlock your means of communication like social media but maintain a healthy distance.
You can send him a surprise gift on his birthday thanking him for all the time you guys spent together but make it clear you are just appreciating him and wish him the best.
Gestures like this would make him realize what an exceptional woman he missed.
7. Get Busy With Your Life Goals
If you are not busy with your life, you can easily get consumed by the desire to hurt your ex-boyfriend in a destructive way that can make people call you a freak and land you in jail.
Get busy with your life, set new goals, and accomplish them. Be the standard of your success.
When my ex left me, I was broke and miserable, but I told myself with tears in my eyes that I would never be in this situation again in my life.
I told myself that when next she saw me, she would marvel at the transformation.
Guess what? That was what happened.
Get busy and transform your life to the astonishment of your ex-boyfriend.
Frequently Asked Questions
What Is The Best Revenge After Breakup?
Success is the best revenge you can give an ex. You become far better than when they left you.
Is Getting Revenge In Your Ex Worth It?
It depends on the type of revenge. If it's the revenge that would land you in jail, it's not worth it. But if it's revenge for your transformation, it's worth it.