What do men want from women in a relationship?
As a lady, you've asked this question (over and over) out of frustration – especially when you think you have everything about men all figured out.
I know how you feel. It's difficult to please someone you don't understand.
If you've had this challenge before or currently in your relationship, worry no more because I'm about to let you into the world of men, and you will discover what men want in a woman.
But there's something you have to do for me, and that's…
Pay careful attention to every point as you read along.
So let's get started.
Men love sex.
And research over time has come to prove this to be true. Men tend to have stronger sexual desires than women.
So, you may have to look for ways on how to try new things with your partner (if you're married) in bed.
Men will most times admit that sex is number one on their list for what they want in a marriage.
But then, you will miss the whole point if you think that men don't have other desires outside sexual relations and emotional needs.
Men look out for other qualities, which they may not say, in the woman they want to marry other than her ability to satisfy their sexual desires.
I'm talking to you as a friend…
Let's tell ourselves the truth.
Do you think sex alone can make a marriage work?
Let's say you're a lady, And you get married to a partner who's a sex machine and readily available.
He knows all the best sex positions and can give it to you 20 times a day none stop.
He does it so well that he always takes you on a trip to cloud nine, makes you moan, and brings you back safely with excitement.
This feeling of excitement and satisfaction is excellent.
But…
Can you keep having sex daily all through your marriage life?
The answer, if you're sincere with yourself, is NO!
You will most likely get tired within a week or two.
Why? Because you have other needs as a woman, which you expect your partner to meet.
And besides, sex takes a lot of strength and energy. You wouldn't want to die before your time. That's on a lighter note anyways.
Sex is good.
And you will enjoy it better if your partner is great at it. But great sex alone can't make a marriage relationship work.
That's where most ladies get it all wrong; they don't know what men want in a woman.
They come into a relationship only with the hope of offering their bodies as living sacrifices to satisfy men's needs because they somehow believe that what men want in a woman is nothing more than sex.
If you're a lady and all you have to offer in a relationship is sex, you need to rethink.
It may be why men don't want to have anything serious with you.
Studies have shown that women who keep offering themselves as sex objects to satisfy men's sexual argue more often than not end up heartbroken in their relationships.
When it comes to settling down, Men desire certain qualities in the woman they intend to spend the rest of their lives with, and they are very careful with that choice.
This is not to say that all men look-out for the same qualities. But research has helped us get insight into the heart of men and the most important attributes they desire in a woman.
Your understanding of these qualities can position you for the right prospect (man) and help you win him without stress.
Or help you get answers to some of the questions in your heart about what men want in a woman.
So let's look at some of the top qualities that men find most attractive in a woman.
What Men Want In A Woman: 8 Important Qualities You Should Have
1. Acceptance
People want to be accepted for who they are and often get defensive when others try to change them. And men aren't exempted.
In particular, men are often hurt and angered when their wives try to change them into whom they're not.
This is why you must look with your eyes wide open during the dating period before you leap into and commit yourself fully to any relationship.
Are you comfortable with being different from your partner? Because if you aren't, you will do everything possible to change him, and behavior like this turns men off.
First off, you've to accept yourself for who you are. Embrace your uniqueness and find the courage to accept your flaws and imperfections.
You can't give what you don't have.
People who haven't come to love themselves find it hard to love and accept others. Real love seems like a scam to them.
When men know their partner accepts them, they bring their full 'self' into the relationship without any reservations.
Do well to accept your partner…he sees it as a proof of your love for him. To do this, you first have to accept yourself.
2. Belief And Have Faith In His Capabilities And Potential
If you want to know what a man wants from the woman he loves or is in a relationship with, then take this to heart.
Let's face the truth. Men, too, have insecurities and often doubt themselves – what they are capable of doing and their dreams.
They often feel that they have failed when they can't provide for and meet the needs of the people they care about the most.
Remember that his everyday pursuit is to create a better life for the people he loves.
When you appreciate him for his effort and understand you believe in his talent, skills, and dreams, it encourages him to take more initiative and drive forward.
He wouldn't want to fail because he knows someone (you) believes and have faith in his ability to make his dreams come true.
This would give him the belief that he's a man, not a boy
You make him feel less of a man when you engage in nagging, whining, and cursing.
This behavior pushes him further away –and allows him to find sustenance in the arms of another woman who knows what men want in a woman, or he takes to alcohol to forget his misery.
A man who has lost his sense of purpose takes solace in pleasures.
You may also want to believe in his ability to accomplish seemingly little things.
Men often want you to trust their judgment in certain situations; it makes them feel like a worthy leader who has your best interest at heart.
A man tends to be easily attracted to a woman who trusts his ability to make the right decisions.
3. Men Desire Friendship And Not Partnership
Marriage is an institution where you never graduate from. It's forever. I'm using the word "marriage" because that should be the endpoint of your relationship.
Every man secretly desires a friend in their partner. Because they know it takes friends to build lasting love and marriage.
They want someone who they can feel connected to and safe with. Anybody can fall in love, but it takes a whole lot more to stay in love.
Sometimes men can be unloving. They want someone who can tolerate their traits, flaws and still show them love anyway.
They know the longer you're married (or stay in a relationship), the easier it gets to see their weaknesses and become ungracious.
It also becomes easy to take each other for granted and become ungrateful.
Everybody needs some level of consideration and men need it, especially when they're vulnerable.
You aren't gentle and humble if you're critical and judgmental of other people's flaws and faults.
You become a good girlfriend by accepting and loving your man even when he's vulnerable and insecure.
Learn first to be a friend to your partner …it's what men want in a woman.
4. She Doesn't Up On The Relationship
In our world today, most ladies prefer men that are financially stable with a good level of comfort.
Many of them don't want anything to do with a man who can't foot their bills and meet their financial demands.
This scares a lot of men – especially those who are yet to be financially stable.
Men want to marry strong women who endured their struggle and is a part of their success stories.
They want women who will never give up on them (and the relationship) no matter how rough and tough things get.
Every man you see on top today was once at the bottom. You should love a man for who he is and not for what he has today.
"Marry for the future and not for the present."
And don't relinquish your financial responsibilities on a man in the name of a relationship. You too, should be able to bring value to the table.
As a lady, what you should look out for in a man is his potential, drive, and determination to succeed. Give such a man some time, and you will soon see him at the top.
5. Understanding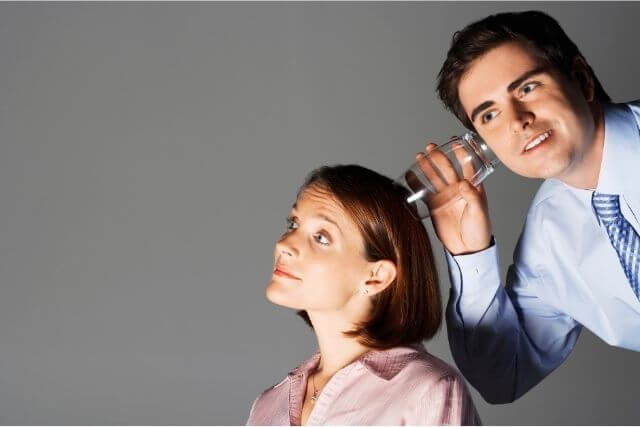 It takes understanding to build great (marriage) relationship.
Men are logical beings, and they love to solve problems through critical thinking, but they also want to be understood.
Research has proven that the desire to be understood is an important part of human nature.
Understanding comes from consistent communication.
The more you communicate with him, the better you get to know each other.
No relationship can survive without communication.
Everyone communicates…but only a few connect.
To connect with your partner, you must first understand him. Practice consistent communication often because it's what men want in a woman
6. Appreciation and Affirmation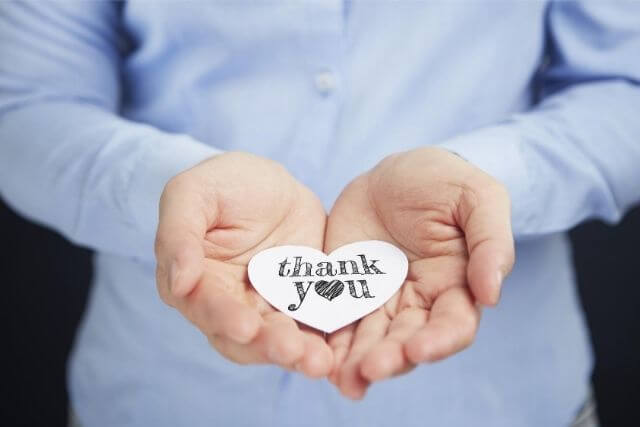 Never assume that your man knows you love and appreciate him…say it more often.
You have to say and show that you love him.
How do you expect your partner to know you appreciate his effort toward the relationship without telling them?
Actions speak louder than words, but there's a place for affirmation.
Most men are insecure – especially when they're married to a beautiful and attractive woman. You must always learn to communicate how much he means to you.
Most men often want to be encouraged and hear positive things that would lift his moral words like you are a great man; you are amazing such words of affirmations can make a man go the extra mile for you.
Do simple things like:
kiss him with a smile and tell him nice things
appreciate your man for all his hard work.
Tell him how he has improved over the years.
Thank him for always supporting you.
You may be tempted to be ungrateful in a relationship because you somehow believe it's his responsibility to meet your needs as a woman.
Women with an entitlement mentality often find it very hard to appreciate.
Don't let that be you.
Men are attracted to women who are appreciative and say it.
7. Trust
If there is anything, guys like …It's this. Trust!
One of the silent questions men ask in a dating relationship is, "can I trust her with my life,"
They may not say it, but it's a question they regularly ask within them. Trust is critical to the realization and success of any relationship.
Trust is an unyielding belief in the reliability (or ability) of someone.
Trust isn't something you demand from your partner. It's what you earn through your actions. It can't be built in a day but grows daily.
This quality is developed when you tell someone the truth, not what you want him (her) to hear.
It becomes straightforward for your partner to trust you when your words always align with your actions.
Consistent communication and honesty in every situation is an essential ingredient in helping trust grow.
No relationship can survive for long without trust.
8. Respect
When you ask a man what he wants in a woman, this quality always appears on the list.
A man can't go too far into a relationship with a woman who disrespects him.
Creating an amazing relationship or marriage begins with respect.
You can show your respect by:
You can contribute and make him see reasons with you without being negative.
Generally being positive, thankful, and thoughtful of his dreams and ambition.
You may want to go over this article again to fully understand what men want in a woman and take every point to heart.
However, feel free to add what you think men want in a woman in the comment section. I'd appreciate your points.