What should I text my boyfriend at night?
If you have a boyfriend and you're wondering what to text him at the end of the day, this article is specifically for you.
Instead of just texting him "goodnight,"
Why not send a sweet and flirty goodnight-message that will let him know how much you're thinking of him before you go to bed.
Men surely love it when you let them know you're thinking of them.
So, sending your boyfriend a cute goodnight text is a great way to end the day.
You could even decide to send him a cute poem or love quote if you want to be more romantic.
But then, what do you send him?
So, here are: Sweet good night message for him
25 Good Night Messages For Boyfriend
1. Sleep tight and goodnight as I wish you the best of dreams with all of my might.
2. Sleep well, babe, and I hope I'll be the first thing on your mind when you wake up.
3. Sweet dreams for a pleasant night, and I wish you were here holding me tight.
4. Goodnight, the man of my dreams. I'll see you there
5. I'm wishing goodnight to the guy who makes my life brighter every day and every moment
6. I just wanted to say goodnight and that I'm thinking of you
7. Goodnight, my love. Beautiful dreams tonight
8. I love you more than anything else in the world, and I hope you have sweet dreams.
9. All the stars in the sky aren't as bright as my love for you. Goodnight.
10. Goodnight, my sweetheart; with sweet dreams
11. I'm going to dream about you all night, my love
12. I'm so happy to be with you. I wish I didn't have to sleep so we could keep talking.
13. You are in my heart tonight, tomorrow, and forever. Sweet dreams
14. Each night I miss you more and more. Goodnight sweetheart.
15. You are the one and only person for me, and I love you so much
16. I can feel that you are my one and true love in my heart. Goodnight.
17. Thinking about you always gives me such a strong sense of peace. Goodnight.
18. Goodnight, my man. You'll be in my dreams
19. I want to be in your arms every night. Goodnight.
20. I'm so lucky to have you; always be with me. I'll never let you go, my love. Goodnight
21. I'm about to doze off, but I just wanted to say I love you. Goodnight
22. Nothing can change how much I love you. Goodnight
23. Sweet dreams to the man of my dream
24. My dreams would only be sweeter if you were here
25. Wishing goodnight to the guy who makes my days bright
So, there you have it: good night message for him.
How do you say good night in romantic way?
There are also romantic good night messages for him
15 Romantic Good Night Messages For Boyfriend
1. I couldn't fall asleep unless I told you how much I miss you – love and goodnight.
2. Every night, which I spent in your arms, was astonishing. Each night that I spent without you was torture for me. Do not continue my agony. Come back soon.
3. The night sky is dotted with stars, but none can compare to the light you bring to my life.
4. Skin to skin – that's how our night should be. Perhaps, soon? Goodnight my dear
5. Every handsome guy deserves a kiss from a beautiful girl. So, promise me that you will meet me in my dreams to give you as many as you want.
6. The best part about being home is spending all night cuddled up with you. Please be here soon. Goodnight
7. Your scent is now on my pillow, and I love it. Sleep well, my dear.
8. Goodnight, dear boyfriend. You are the reason I go to bed smiling no matter how bad the day was
9. You are not with me now. I can't touch or hug you. But I will meet you in my dreams. We will be there together.
10. When I say goodnight, I actually want you to be a good boy at night. So don't think about any girl except me. Okay.
11. You look so innocent when you sleep. Every time I see you sleeping, I fall in love with you.
12. Goodnight to the love of my life. My feelings are so deep for you. Your presence in my life has made me the happiest girl in the world.
13. I know I will have sweet dreams tonight; my only nightmares are when you're away from me.
14. A perfect world is one where you are the last thing I see each night and the first thing I notice each morning.
15. Tonight I fall asleep with you, with you present in my heart. Goodnight my love
Sweet good night message for him
15 Sweet Good Night Messages For Boyfriend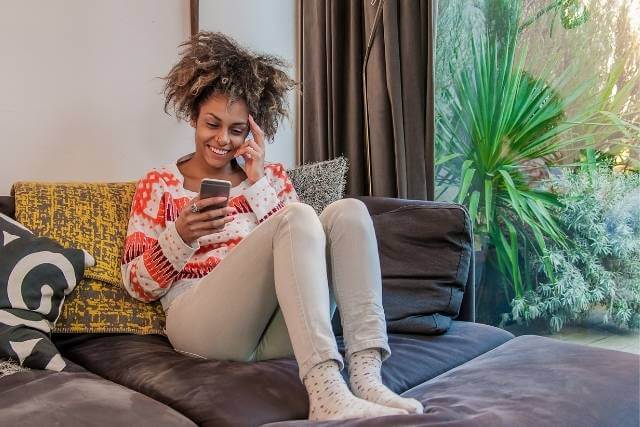 1. Look at the moon right now. Do you realize that we're looking at the exact same moon? It almost feels I'm looking into your eyes.
2. I've got you and only you in my heart.
3. It is cold here, and I hope we can warm up together.
4. Will I appear in your dreams? I wonder what we will be doing together…
5. Just close your eyes and relax. I'll appear in your dreams.
6. Goodnight, my cute man. I hope you wake up smiling in the morning
7. I wish you were in bed next to me
8. I miss you so bad now. Sleep well.
9. I wish this pillow I am curled up against were you.
10. I can keep myself busy during the whole day, but I really can't stop thinking of you at night.
11. No matter where I'll be, I'll always love you. Goodnight
12. If you ever feel lonely, look at the sky…always know that I'm somewhere beneath that sky wishing all the best for you. Goodnight and sweet dreams
13. My life with you is an eternal fairy tale; it is a holiday that will never end. With you, I can forget about my frustrations and longing. Thank you for being in my life. Sweet dreams
14. I want to tell you so much before bedtime. To share my feelings and emotions, but words aren't enough to describe the whole range of my feelings for you. So, I'll just say I love you, and sweet dreams
15. If you could look into my heart, you'd see a huge blooming garden of flowers that grew thanks to your love. Goodnight, my favorite.
Good night message for him long distance
15 Good Night Messages For Boyfriend Far Away
1. Dearest, your being away isn't easy for me. Miss you. Goodnight
2. I miss everything about you – including your arguments. Sweet dreams.
3. The serenity of the night bears witness to my undying love for you.
4. Your great personality is second to none.
5. We've made memories together, and I cherish every bit of it. How I wish we could make more tonight.
6. I miss being with you so much. Can't wait to see you soon.
7. I can't wait to run into your arms again. Miss you.
8. It really hurts me that I can't hold you tight right now.
9. I can only send you this cute goodnight message to at least make you know how much I need you.
10. The journal that took you away from me has done me more harm than good, though I know it's for our best.
11. I hurt so much right now for not being able to stare into your eyes as I desire. But I know we'll be okay after all.
12. I miss you, my love. Come back soon
13. Babe, come feel my heart; it aches badly. It's because you aren't around to calm it with your irresistible presence.
14. I can't say your love in my heart is like a river because a river flows, but your love is so still in my heart, bringing peace and refreshment.
15. I can't wait to tell you what you missed all the while you've been away. Do have a beautiful night's rest.
5 Funny Good Night Messages For Boyfriend
1. The day I met you, I knew that you were just the guy to put up with me for the rest of my life. Goodnight my love
2. I know I am a handful, but that's why you got two hands. Sweet dreams
3. I love you because you join me in my weirdness. Goodnight sweetie
4. I promise to be the warrior who fights all your nightmares and the messenger who brings all your sweet dreams. Goodnight
5. I love you more than coffee, but please don't make me prove it. Love you, my love.